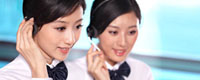 Tel: +86-13165000892
E-mail: [email protected]
E-mail: [email protected]
Add: Shandong,China



New designed H180 Mini loader with Euro 5 Yanmar engine .

1, With Compact design and new appearance,learned the technonogy from JCB loader.
2, With variable pump, the loader speed can adjust automaticly by the loading weight
3, Operation weight reach 2000kg, can lift
1000kg easily
4, Can assemble the
Euro 5 Standard Yanmar Engine , meet the Euro 5 emission standard from 2020 .
5, Now it with a new digital display, very advanced and beautiful.
6, Also with hydraulic quick hitch, more easy to change tools with each other .

www.heraclesloader.com