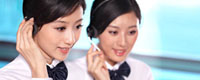 Tel: +86-13165000892
E-mail: [email protected]
E-mail: [email protected]
Add: Shandong,China



1, HOW TO BECOME A HERACLES WHEEL LOADERS DEALER?
At HERACLES we provide high quality machinery and a customer service which is unmatched in the industry. HERACLES has a worldwide Dealer Network with partners in countries which have some of the highest quality standards like Sweden, Norway, Denmark, Germany, Canada or Australia. We are always looking forward to expanding our dealer network, so if you are interested in becoming a part of family please keep on reading.
We strive to work with our dealers to proving the best possible customer service to end users. This involves working closely together, dealer training programs, providing our engineering expertise 24/7, and keeping a stock of spare parts at our dealers site.


DEALERSHIPS TRAINING
Part of our commitment involves training workshops at our factory. During these workshops you will see first had how all our parts are manufactured, assembled and tested. HERACLE's Chief Engineer will walk you through the entire process and will answer any questions you may have. Best practices regarding the machines maintenance and repair are also covered during these workshops.
QUICK GENUINE PARTS
In order to keep downtime to a bare minimum so that our end-users can get the most out of their investment, we strive to work with our dealers so that HERACLES Dealers have spare parts readily at their workshop. Additional spare parts are send within 24 hour via express air delivery. Click here for more on Heracles Wheel Loaders Spare Parts.
LOOKING AT BECOMING A HERACLES DEALER?
We look for dealers who like us are committed to working together in order to offer customers high quality machines and an outstanding service support and building a strong and long lasting partnership. If you are thinking about joining HERACLES' family, do not hesitate to contact us.
2, How to get Spare parts service ?
HERACLES WHEEL LOADERS GENUINE PARTS
We understand that protecting your original investment and minimize downtime is key to you. That is why we have left no stone unturned when it has come to supplying our customers with HERACLES Wheel Loaders Genuine Parts in the shortest possible time.
With HERACLES Comprehensive 24 Months Warranty Plan all spare parts are delivered to you by express air delivery with 24 hours at no cost. You can contact us via email or phone 24 hours a day, 7 days a week, 365 days a year!
HERACLES also supplies its dealers with a stock of HERACLES Genuine Parts so that these can be on the workshops shelf readily for customers - keeping downtime to a bear minimum. Learn 'How To Become A Heracles Wheel Loaders Dealership?'
At HERACLES we are proud of providing an unmatched:
Service - our friendly team of service technicians help you locate any problem your machine may have and supply you immediately with the parts you need.
Speed - all parts are shipped by express air delivery within 24 hour.
Quality - Genuine HERACLES Parts undergo strict quality tests to ensure that they are built to last.
**The information contained in the HERACLES Parts & Technical Manual are property of HERACLES (Qingdao Construction Machinery,.Ltd). This document, or parts of it, must not be duplicated or copied without HERACLES explicit consent.
3, How to get warranty from Heracles machinery ?
HERACLES LOADERS' 24-MONTH WARRANTY

At HERCULES Wheel Loaders we back up all our machines and parts with a 24 Month Comprehensive Warranty Plan - giving all our customers the piece of mind they truly deserve.
24 MONTH COMPREHENSIVE WARRANTY PLAN
Our coverage plan includes delivering genuine spare part by express air delivery within 24 hours free of charge - both to HERACLES Wheel Loaders Dealers and end-users.
Depending on your location these are sent directly from our factory or from one of our spare parts distribution centers.
Dealerships and Partners - are provided with a stock of spare parts. This guarantee machines are always in peak conditions, keeping repairs and downtime to a bear minimum.