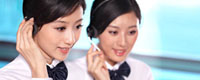 Tel: +86-13165000892
E-mail: [email protected]
E-mail: [email protected]
Add: Shandong,China



Service of heracles loader
Our Support Team is available to service and help you 24 hours a day, seven days a week.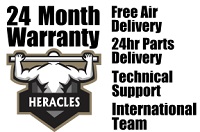 HERACLES LOADERS' 24-MONTH WARRANTY

At HERCULES Wheel Loaders we back up all our machines and parts with a 24 Month Comprehensive Warranty Plan - giving all our customers the piece of mind they truly deserve.
24 MONTH COMPREHENSIVE WARRANTY PLAN
Our coverage plan includes delivering genuine spare part by express air delivery within 24 hours free of charge - both to HERACLES Wheel Loaders Dealers and end-users.
Depending on your location these are sent directly from our factory or from one of our spare parts distribution centers.
Dealerships and Partners - are provided with a stock of spare parts. This guarantee machines are always in peak conditions, keeping repairs and downtime to a bear minimum.