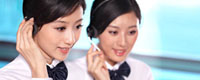 Tel: +86-13165000892
E-mail: heracleschina@yeah.net
E-mail: heraclesloader@hotmail.com
E-mail: info@heraclesloader.com
Add: Dazeshan,Qingdao Shandong,CHINA




Company News
>> Heraclesloader Common problems in daily maintenance
Heraclesloader Common problems in daily maintenance
heracles Radlader ,min hoflader,Weak first gear and reverse gear, track mini loader slow driving in second gear
www.heraclesloader.com
First, Heracles H180 Radlader ,HYTEC FM35 loader check whether the pressure indicated by the transmission pressure gauge is normal. If Heracles H180 Radlader the pressure reaches 108kpa, increase the throttle to check whether the pointer of the pressure gauge swings; If Radlader ,min hoflader it swings violently, it Radlader ,Heracles H180 Radlader indicates that the turbine oil in the transmission is too dirty or insufficient. Heracles H180 Radlader Check whether the oil level inspection plug of the transmission can flow out of the turbine oil. If oil flows out,
Radlader ,min hoflade the HYTEC FM35 loader fault is caused by dirty oil. Heracles H180 Radlader Clean the gearbox and filter, HYTEC FM35 loader and then replace with new oil; If track mini loader the oil quantity is normal and the indication of the transmission pressure gauge is normal, the HYTEC FM35 loader ,track mini loader fault may be that the input secondary gear between the transmission belt and the torque converter is broken, so track mini loader that the power of the secondary gear of the torque converter cannot be output, and track mini loader ,HYTEC FM35 loader only the power of the primary gear can be output.
Troubleshooting: track mini loader remove the connection between torque converter and gearbox and replace the damaged input secondary gear.